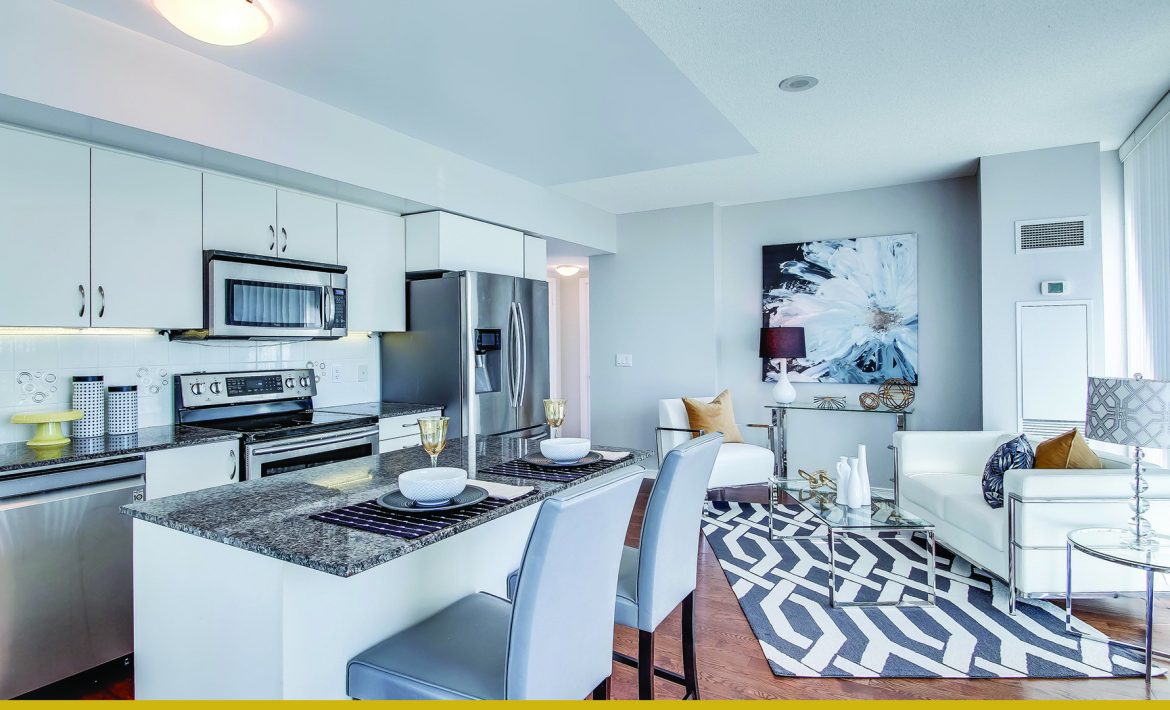 These are the top 8 things you have to seriously consider when buying a condo. These are not only important for your enjoyment, but they're also critical for resale values.
1) Location
As with all real estate decisions, location is key. Consider proximity to transportation, shopping, parks, schools, and entertainment. Demographics are very important in a condo because you are in closer contact with your neighbours than you would be in a house. For example, if you're a professional couple in your late 40s you might not want to be in a building full of 20 year-olds who are looking for a party atmosphere.
2) Quality of construction
The quality of construction varies across the GTA. It can impact maintenance, costs, noise and resale values. Making sure that the building is built by a reputable builder is key.
3) Management
Property management companies vary in quality, and well-managed buildings have smaller increases in maintenance fees and are more pleasant to live in. Your condo board is responsible for hiring and managing the property management company, which in turn hires the staff (on-site property manager, concierge, cleaning company, etc.) and manages the day-to-day operations of the building.
4) Owner-occupied vs tenants
Generally speaking, the higher the percentage of owners who live in their suites, the better maintained the building. The percentage of tenanted units is identified in the condominium's status certificate – more than 50% might be cause for concern.
5) Building amenities
Make sure to check out the amenities that you plan to use as they vary. That gym that is advertised on the MLS listing might not be sufficient for you. As a side note, there is a common misconception that if you're in a building with more amenities you will pay higher condo fees, but this isn't necessarily true. Often, the bigger buildings that have gyms, pools etc. are able to spread the cost among the higher population of tenants, thus keeping the cost per tenant lower. Trendy boutique or small mid-rise buildings can have fees that are just as high, if not higher, and typically do not have as many amenities.
6) Parking and storage
Not all condos in the GTA have parking, especially when you get closer to the core. However, if you need a parking spot, look into the possibility of renting one (usually posted in the mailroom or lobby). Storage lockers are also not always included so make sure that the unit has ample storage space for your needs.
7) View
Getting a condo with a good view will cost you more money. Check for upcoming projects by looking at building permit status on this website. Having said that, even if there is no trace of a building permit yet if your view is facing a parking lot or old low-rise buildings there is a good chance there will be a condo there in a few years.
8) Pet restrictions
Many condo corporations allow pets but there are often rules in place that limit the number and size of pets permitted. In case where there are size restrictions, large dog are not allowed.
---
You might also like these posts for buyers