First impressions are very important, and in real estate, there are no exceptions. Why is home staging important? Organized and staged homes stand out in photos and shine during showings, increasing the likelihood of selling a home faster and at a higher price. One important thing to remember is that our homes are personal, yet how we live is not how we sell.
The concept of staging sounds good in theory and there are even research studies that confirm that theory.
In 2019 the National Association of Realtors did a research study with buyer's agents on home staging, below are the results.
43% of buyers' agents cited that home staging had an effect on most buyers' views of the home.
83% percent of buyers' agents said staging a home made it easier for a buyer to visualize the property as a future home.
Staging the living room was found to be most important for buyers (47%), followed by staging the master bedroom (42%) and staging the kitchen (35%).
25% of buyer's agents said that staging a home increased the dollar value offered between 1% to 5%, compared to other similar homes on the market that are not staged. While 19% of buyer's agents said that a staged home had an increased dollar value of more than 6%.
What exactly is home staging?
Home staging begins with a consultation with a professional that provides an objective look at your home. She will give you tips on how to prepare your home for sale and together we will come up with a plan of what the next steps are. Some of the things that may need to be done are cleaning the property, organizing, and de-cluttering, minor repairs. rearranging any existing furniture, taking out existing furniture and replacing any awkward or large furniture with more appropriately sized pieces, changing of lighting fixtures, painting a neutral colour. Most often staging will also include bringing in our own furniture and accessories as needed to make your home feel and look more updated, current with popular lifestyle and design trends.
Before
After
How much will it cost?
Since staging has become more popular over the years in Toronto and the GTA it has taken on a variety of definitions. There are a number of aspects to staging and we will look at all of them in detail along with the costs associated.
Home staging consultation (complimentary when you list with me) – A professional stager will look at your home objectively and will give you tips on how to improve your home to make it show-ready. Having this done several weeks prior to listing your property is advantageous in order to achieve the best possible results.
Cleaning of your home (approximate cost $0 – $500) This is a very important step as the cleanliness of the home is often correlated with the seller's care of the home in the buyer's eyes.
Minor repairs (approximate cost – $0 – $1000) – We will take a good look in and around the home and recommend possible minor repairs, fixing loose handrails, leaky faucets, faulty doorknobs, etc. These minor repairs can add significantly more value to your home than it costs you to fix them. If you don't have a handy-man, I'd gladly refer someone.
Organizing and de-cluttering (approximate cost $0) – This is something that most people choose to do on their own and there are no costs but can have the same significance as cleaning from the buyer's perspective.
Rearranging or removal of furniture (approximate cost $0- $500) – Depending on the recommendations of the stager some furniture may be rearranged or removed from your home. If you have to store the furniture there may be storage facility costs.
Adding furniture and accessories (complimentary when you list with me) – Based on the stager's advice we will bring our own furniture and accessories as needed to make your home feel and look more updated, current with popular lifestyle and design trends. This service is complimentary to my clients in most non-luxury listings for the most important rooms in the house (living room, master bedroom, dining room & kitchen)
Changing of light fixtures (approximate cost $500) – Light fixtures are another inexpensive way to spruce up your home, especially considering that a good percentage of your showings maybe during evening hours (9-5 buyers).
Painting neutral colours (approximate cost $500 – $5000) – Freshly painted homes with neutral colours simply show better and it's the most effective staging technique there is. Based on the furniture and style/type of home our stager will give you recommendations on what colour to choose. The most expensive part of this is the actual labour so if you can call in some favours from friends and family to save some money.
Before
After
Can I stage myself?
Absolutely. There are some aspects of the things described above that you can and should do on your own. If you are handy you can do cleaning, minor repairs, painting, decluttering etc. and save yourself some money. As far as the most of the rest goes, it's on me anyways 🙂
Before
After
Do I have to stage the whole house/apartment?
Some parts of the staging process have to be done in the whole house/apartment. Cleaning, minor repairs, organizing, and de-cluttering, rearranging or removing of furniture should be done throughout. As far as adding staging furniture and accessories it would be done in the most important rooms according to NAR's study. Namely the living room, master bedroom, dining room & kitchen.
Before
After
Should empty houses/apartments be staged?
Empty spaces tend to feel cold and uninviting. With staging, we can create a warm inviting home that buyers can start to imagine living in. That's the feedback from NAR's study and in my own experience in dealing with buyers for many years as well.
For more tips on how to get more for your home? Check out these posts for sellers.
---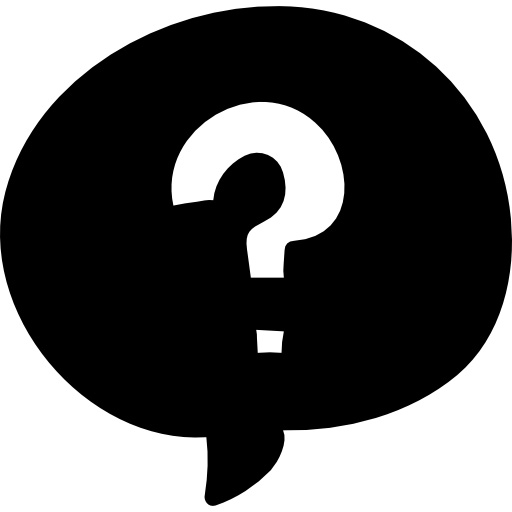 Get in touch with the contact form or call, text or email. Cell: 647-830-5210 or info@igorveric.com