My philosophy and motivation are to create a FIVE STAR client experience that will make you want to brag.
---
There are over 45,000 Realtors active with the Toronto Real Estate Board at last count. About 30% of them HAVE NOT sold a single property n the past 12 months. Another 57% SELL ONLY 3 or less annually and many practice Real Estate on a part-time basis. I am a Full-Time Realtor and I am in the top 5% of all GTA Realtors. I'm not bragging! I'm just applying for a job, I want to be your Realtor.
The business of buying or selling a home is complicated, filled with paperwork; it requires expert negotiations and there are often problems which, if left undetected, can easily cause your entire transaction to be placed in jeopardy. As your Realtor, I will represent only you and have a fiduciary responsibility to look out for your best interests. I can show you reasons not to buy a property, negotiate the best price and terms and keep confidential any information that could hurt your bargaining position.
---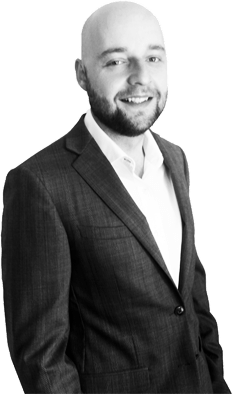 I am a top producing GTA Realtor and I would love to represent you in the purchase or sale of your GTA property. Whether buying, selling or renting your property I want to ensure that you have a five-star experience. I can provide you with a full package solution with guarantees and services for buyers and sellers that other Realtors do not offer.
WHAT CLIENTS SAY
"We worked with Igor to sell our house in Toronto. He came in with a plan and it worked to perfection! He was very knowledgable on the market in our area. The marketing was outstanding, and the staging made our house look great. He kept us in the loop constantly and was always readily available to answer all of our questions. He is an effective negotiator and got us a price that we were very happy with. Overall the experience was great and we will definitely work with him again in the future! Thank you Igor. " Chris and Anna, Toronto. For more VERIFIED testimonials click here.
---
100% SATISFACTION GUARANTEE
My most important principle is that I want my clients to be 100% satisfied. That's why I have an anytime cancellation policy for listing agreements. My philosophy is that I would rather strive to earn your business every day, I am confident that I can provide a superior level of service and care. If I don't, I don't deserve your business. It's that simple! You can read more about my guarantee to you as a client here. Click for more
---
DESIGNATIONS
Accredited Elite Advocate
A residential real estate transaction is complex. Questions arise like should I disclose this? What's a fixture or a chattel? What happens if the buyer doesn't deliver the deposit on time? Having completed the Accredited Elite Advocate courses gives me the knowledge to provide my clients with the RIGHT answer to those questions
Certified Negotiating Expert
Negotiating is an essential reason why you should hire a Realtor. I have completed the Certified Negotiating Expert course which has taught me about the complex process of negotiating and provides my clients with a competitive advantage.
---
RECENT AWARDS
2018 Masters Silver Award (for consistently high production and quality service)
2019 Masters Silver Award (for consistently high production and quality service)
---
To learn more about the home buying or selling process, check out these essential guides.
Get in touch with the contact form or call, text or email Cell: 647-830-5210 or info@igorveric.com