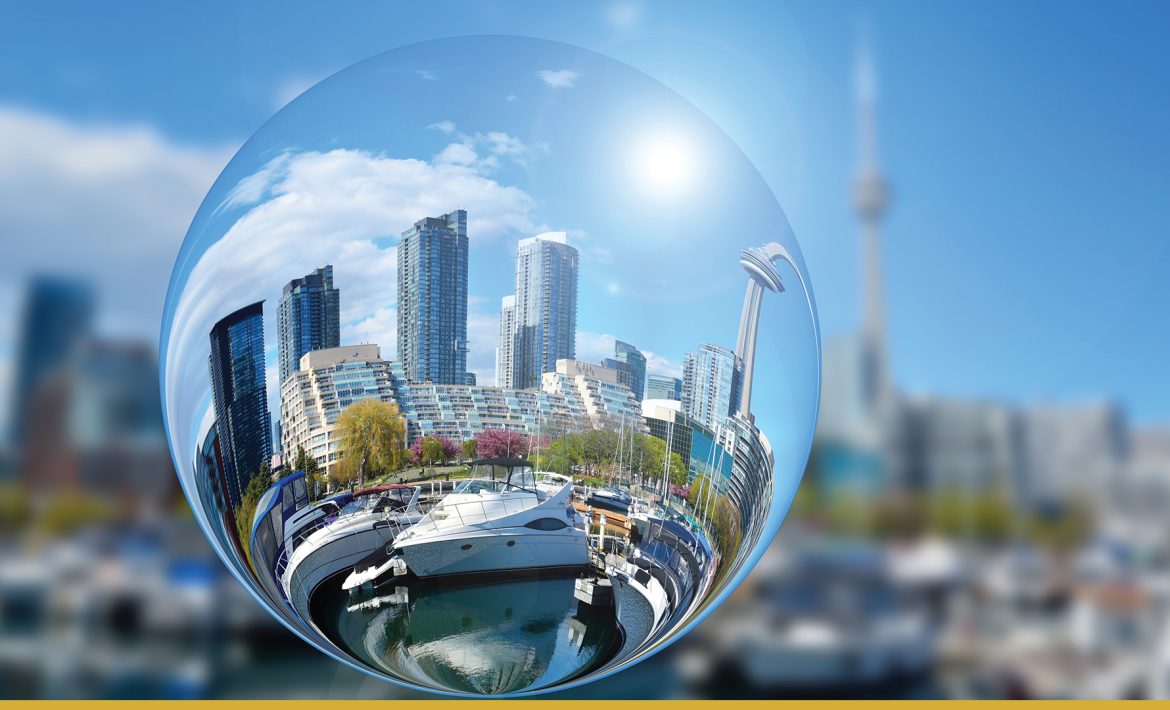 While there was a decline in residential real estate prices across the GTA in the second half of 2022, for many prospective buyers waiting for further price drops this spring has been disappointing. Some of those buyers have returned from the sidelines to find a competitive market with a very limited supply of inventory. The combination of pent-up demand and low inventory has caused price growth in most areas of the GTA, particularly in the low-rise segment.
---
The market in March
TRREB Realtors reported 6,900 sales in March, which is down from 10,900 in March of last year. Historically speaking Toronto's spring 2023 housing market is in line with pre-covid years. In the two years prior to the pandemic 2018 & 2019, there were 7,200 and 7,100 sales respectively. Active available listings in March 2023 were on par with 2022 with just over 10,000, while being down from what I would consider normal real estate years in 2018 & 2019. In March 2018 there were almost 16,000 active listings while in March 2019 there were 15,500 active listings. The low inventory has caused a tight market for buyers with increased competition for most properties as you can see in the charts below.
---
Looking for more updates on Toronto's housing market? Check out these posts
---
What is an absorption rate or months of inventory?
The absorption rate or months of inventory (M.O.I. for short) is deemed the most accurate way to pinpoint whether a market is in favour of sellers or buyers. Found by comparing home sales versus how many listings are currently on the market, M.O.I. essentially asks the question: How long would it take for every single property to sell if no new homes were put up for sale?
---
Condo apartments
Condo apartments are in a moderate seller's market in most of the GTA with slight upward pressure on prices. Multiple offers are not the norm but they do happen on occasion, especially for entry-level condos and stacked towns that appeal to first-time buyers.
As indicated by the months of inventory report, the entire GTA is in a slight seller's market. Durham Region (1.6 M.O.I.), and Peel Region (1.6 M.O.I.) have the tightest condo markets, closely followed by York Region (1.7 M.O.I.) and Toronto (1.9 M.O.I.). Naturally, some pockets are absorbing inventory faster than others, but generally, there is some competition. Units that are presented well and priced well (or sometimes too low) seem to always get a lot of interest and generate multiple offers for their sellers.
---
Trending in the news!
---
Low-rise segment (detached, semis & townhouses)
March has been a comeback month for the low-rise segment in the GTA. While inventory has remained low, buyers that have been waiting since early 2022 have started to come back into the market. As indicated by the months of inventory report, the March 2023 market report shows that low-rise property prices are well into a seller's market across the GTA.
Durham region (1.0 M.O.I.) has had the strongest upward pressure on prices in March. In Halton Region (1.4 M.O.I.), Toronto (1.5 M.O.I.), and York Region (1.5 M.O.I.) there is also noticeable upward pressure on prices. Multiple offers are common for these property types, offer dates are back and there are more and more offers without conditions again.
Semi-detached homes and freehold townhouses in a strong seller's market, with noticeable price growth. Multiple offers are common now with many selling well above the list price with absorption rates ranging from 0.8 M.O.I. to 1.2 M.O.I. Condo townhouses, while also strong, have had a slight upward pressure on prices comparable to condos in the GTA.
---
Would you like to know what's happening with home prices in your area? Check below

---
Questions? Get in touch
Don't like filling out forms? Feel free to call, text, or email me. My cell phone number is 647-830-5210 and my email is info@igorveric.com