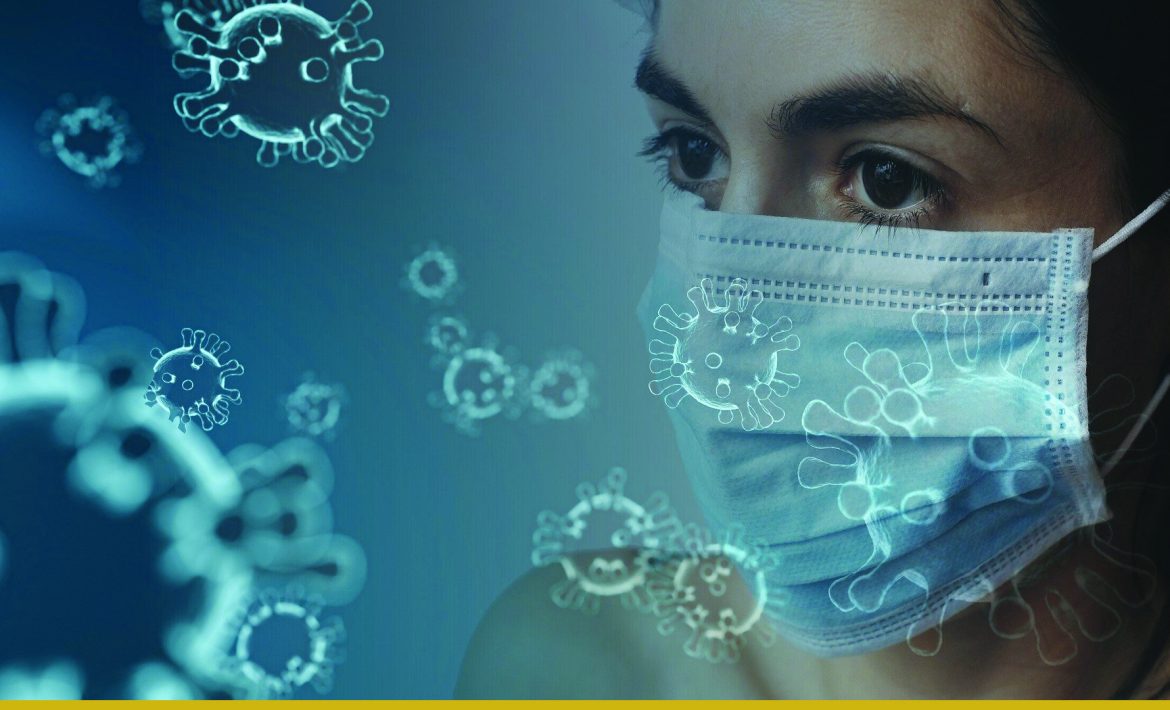 Real estate has been deemed an essential service by the Government of Ontario, however, the health and welfare of my clients and community are my top priority. It's not business as usual and I am advising all my clients to hold off on selling or buying while a state of emergency is in effect. If you do have to buy or sell, below are some tips for buying or selling during COVID-19.
EDIT June 10, 2020
As the Government of Ontario is easing restrictions and with the likelihood that COVID-19 will be around for a while, it is in everyone's best interest to proceed with selling and buying of properties as cautious as possible. We are no longer recommending to hold off on making your move as circumstances may not change for a longer period of time.
Buying during COVID-19
There are very few reasons to go house hunting right now. If you do find yourself in a situation where you can't avoid it, here is some insight as to what you can expect.
Financing: It is still uncertain on how financing will get affected during the COVID-19 outbreak. Under normal circumstances, once you receive a letter of commitment from your lender confirming the details of the mortgage, you can rest assured that they will issue the funds. However, most lenders have clauses in the commitment letter that allows them to verify your income up until the time that the deal closes. The problem is that if you lose your job between the time the offer goes firm and closing you could be denied financing.
Appraisals: Appraisal companies have stopped doing in-person appraisals and can only do paper or drive-by appraisals. For certain types of properties, mostly older homes, the lender is unlikely to approve a mortgage without an in-person appraisal.
Deposits: Deposits are typically done via certified cheque or bank draft delivered to the listing brokerage either upon acceptance of an offer or within 24 hours of acceptance. Most real estate offices are not open right now and are only operating remotely. I'd suggest changing the wording in the agreement of purchase and sale to state that the deposit will be delivered within 48 hours at the earliest. Verify that your bank can process a wire transfer within the timeline that is in the contract to avoid being in breach of contract.
Low inventory: I've spoken to several sellers that wanted to put their property on the market in the coming weeks and for the most part they have decided to hold off until the state of emergency is lifted. Available inventory has been decreasing week by week and this week (March 30th – April 5th) will likely be the lowest it has been in a while.
You may not be able to view the property: Some of the sellers that have decided to proceed with listing their property have requested offers prior to viewing. The only thing you can do in this scenario is to make an offer conditional upon viewing the property at a specific date.
Moving: Movers have been deemed an essential service but many are choosing not to take on clients right now. You should prepare for a worst-case scenario in which you would have to move with little or no help.
Selling during COVID-19
If you must sell your house during the COVID-19 outbreak you can expect the following.
No open houses: Ontario Real Estate Association has advised all real estate agents to avoid doing open houses until the State of Emergency has been lifted. Even during normal times, open houses don't often elicit offers. See my post – Understanding home buyers.
No bidding wars: Only a few weeks ago the right strategy for selling your home was pricing slightly below market value and accepting offers on a specific date a week from the day that you list. This strategy is not a good idea for two reasons; 1) There are a lot fewer buyers active right now and 2) You want only serious buyers coming to see your property in order to minimize unnecessary exposure.
A limited number of showings: In my office, we did the research. Last week there were 50% fewer in-person showings than in the week prior.
Your condo board may not allow you to have showings: If you are selling a condo, your condo board may have put restrictions in place which would stop any showings. This would leave you to sell your condo via virtual showings only.
Your tenants may not allow showings and you can't evict them until further notice: The Canadian Charter of Rights and Freedoms supersedes the Landlord and Tenant Board so you can't force your tenant to allow showings if they feel that their safety is compromised. Completely understandable given the circumstances.
In the event that you still decide to list your property now I will make sure that every buying agent follows our strict showing guidelines.
FAQ's
1. Has the government registration system closed down?
The online registration system has not closed down. The government registration system and lawyers have been deemed an essential service by the Province of Ontario. However, law firms must be able to complete every part of a transaction remotely. Our law firm is set up to deal with this ever-evolving situation, including signing clients remotely, digital transfer of funds (so clients do not have to attend the bank) and lockboxes for our sellers to promote social distancing.
2. What precautions can I put into an agreement right now to assist in ensuring the deal closes?
The first clause is to pay all the money on closing by wire transfer only. This eliminates having to deliver any certified cheque or money order. The second is to permit all documents to be signed and delivered electronically avoiding the need for document delivery. The third is for sellers to place lockboxes on their property and provide the code to the buyer's lawyer at closing to avoid the need for key delivery. The final clauses deal with how to handle a delay in closing, specifically if the registration system goes down. It would permit either an extension of the agreement or; closing in escrow which would permit buyers to move in and sellers to receive their money with protection by title insurance.
3. Can Buyers or sellers cancel their purchase and sale agreement because of COVID-19.
Some people mistakenly believe that because of the pandemic anyone can cancel their real estate agreement without penalty. This is not true. It is similar to the market downturn in 2017. Based on the current contract law in place, these types of events do not give anyone the right to cancel an agreement. The only way a deal cannot close is if the registration system closes down or lenders cannot fund loans, neither of which is the case right now.

For the most detailed and comprehensive information on how to protect yourself visit the Government of Canada website Coronavirus prevention and risks.
You might also like these posts
Have questions? Get in touch!