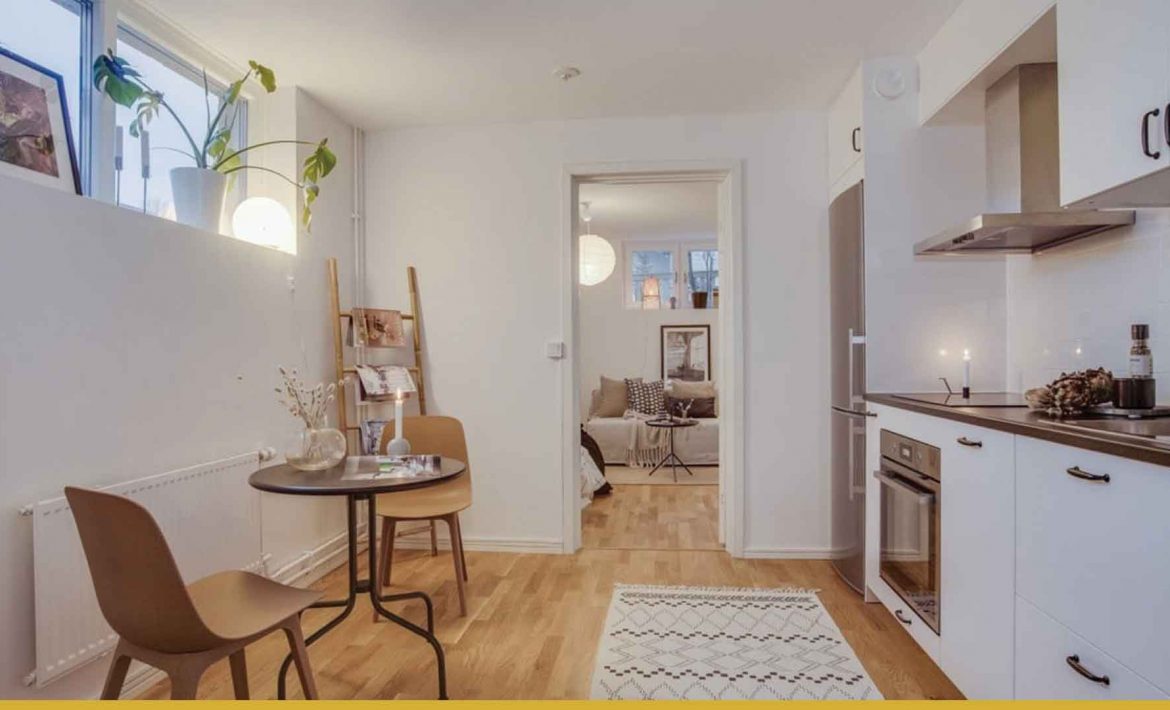 Secondary suites have increasingly become a great source of additional income for homeowners to help with their mortgage payments. These secondary suites, mostly in the form of basement apartments, are subject to bylaws and building codes. The reality is about 80% of basement apartments in the GTA are considered illegal. So if you are looking for homes with basement apartments in Toronto and the GTA you need to be aware of the risks.
Although many basement apartments won't be completely legal, keep in mind that many homeowners have created safe and liveable suites for their tenants by getting the apartment as close to fully legal as possible.
The risks
• Anyone can request an inspection of your basement apartment from the city planning department or the fire department.
• Getting caught with an illegal basement apartment could result in you having to remove the secondary unit.
• You may be liable in case of injury to the tenant.
• If you don't tell your insurance company about your tenant, it could cause difficulty with an insurance claim.
Buying a home with an illegal basement apartment
If you are considering buying a house with a basement apartment, as a buyer you have to do your own due diligence. About 80% of basement apartments in Toronto are not fully legal. The listing agent might have written in the listing something along these lines. "Seller and sellers agent do not warrant the retrofit of the basement apartment". Bob Aaron, a well-known Toronto real estate lawyer stated in his article about basement apartments:
If a real estate sale listing describes a home with a basement apartment using the toxic word "retrofit" — which applies only to Fire Code — the best thing to do is to find out why the unit doesn't comply and what would be necessary to legalize it.

By Bob Aaron – Contributing Columnist for the Toronto Star
What must an existing basement apartment have to be considered legal?
For an existing basement apartment to qualify as a legal unit, it must meet fire code, electrical code, and city zoning requirements. Let's look at each part in detail.
Zoning
Any basement apartment in Toronto that was built prior to November 1995 is exempt from meeting local bylaw requirements. If it was built after that you have to check local zoning by-laws for basement apartments.
Fire Code
The Fire Code, which sets out requirements for fire safety, applies retroactively and must be complied with in new and existing basement apartments. Meaning new and existing basement apartments have to comply. Please see the requirements in the "Fire safety" section below.
Electrical Code
As with the Fire Code inspection, deficiencies that the ESA identifies must be addressed. Please see the requirements in the "Electrical facilities and lighting" section below.
Once you've completed the Electrical and Fire Code inspections, you will receive a Letter of Compliance, after which you can register your unit with Municipal Property Standards.
---
Creating a new basement apartment in Toronto
Here is a useful guide published by the Government of Ontario.
The principal residence must be at least five years old.
The house must be detached or semi-detached. Provisions for rowhouses containing second suites have been made to acknowledge previously existing provincial legislation.
The exterior façade of the house cannot be significantly altered. For example, adding a second and separate front door may not be permitted.
The second suite must occupy a smaller area than the rest of the house and it must be a single, self-contained dwelling. It must have a separate entrance and contain proper kitchen and bathroom facilities.
The property must meet parking requirements. Except in parts of the former City of Toronto, where provisions have been made to acknowledge limited availability of parking, there must be space for at least two vehicles.
Safe exits
Your second unit needs safe exits. There are different rules for exits depending on where in your house the second unit is located. Providing a separate exit for the second unit is preferable. If that is not possible:
a common exit for both units in your house is allowed if the exit area has a 30-minute fire separation and contains smoke alarms that are interconnected to both units
in cases where the exit from one unit leads through another unit, a second means of escape must be provided by using a window
windows that may be needed in an emergency as a second means of escape must be large enough for a person to get through and be easy to open without the use of tools
there are different requirements for means of escape windows depending on whether they are located in the basement or upper floors
Fire safety
For fire safety, you will need a fire separation between your second unit and the rest of the house. A fire separation acts as a physical barrier to slow the spread of fire from one part of the house to the other. The fire separation must be continuous and include protected openings if necessary (for example, fire dampers) in order to work properly.
When adding a second unit, the Building Code requires a 30-minute fire separation between units, and also between units and common areas. If the renovation of your house to add a second unit requires the alteration of an existing floor or ceiling, you are required to make that a 30-minute fire separation (see floor/ceiling diagram). A fire separation can be reduced to 15 minutes if the entire house has interconnected smoke alarms.
Ceiling heights
You are also required to have minimum ceiling heights in your rooms. Meeting the ceiling height requirements can sometimes be a challenge in an existing house. Choose the location of your second unit carefully. Ceiling height requirements for second units vary in different parts of your house such as in basements and attics.
A basement second unit is permitted to have a ceiling height of 1.95 m (6' 4¾") over the entire required floor area, including the route inside the unit leading to the exit.
An attic second unit – which may have sloped ceilings – would meet the Building Code if at leastv50% of the required floor area has a ceiling height of 2.03 m (6' 8"), but this does not include areas with low ceilings less than 1.4 m (4' 7") high.
Windows
Windows are required in a second unit. The size of the windows you need is determined by the size of the unit. Larger units will require more or bigger windows. Window sizes are also based on what type of room they are in.
Some windows can also be used as another way to exit a second unit. For more information, please see the section on exits.
Heating and ventilation
The Building Code allows a house with a second unit to have a single furnace and common system of air ducts. For fire safety, you will have to install a special type of smoke detector in the main supply or return air ducts. When activated, this device turns off the fuel supply and electrical power to the furnace causing it to shut down and preventing the spread of smoke from one unit to the other.
Duct-type smoke detectors must meet a specific performance standard known as UL 268A. To ensure you have the right detector and the installation is done properly, you should hire a qualified contractor to do the work.
Ventilation is also required for the bathroom and kitchen of your second unit. This can be provided by a ceiling exhaust fan or a window that opens to outside.
Electrical facilities and lighting
To ensure adequate lighting in rooms and spaces, the Building Code requires that your second unit must have:
a light and switch in every room and space of your second unit
a switch at both the top and bottom of the stairs
The Electrical Safety Code, produced by Ontario's Electrical Safety Authority (ESA), has further requirements when adding a second unit.
You will need to get a separate electrical permit to do the electrical work in your second unit and the ESA will need to inspect the electrical work in your second unit.
It is recommended that you hire a licensed electrical contractor to do the work. They can also get the electrical permit and arrange inspections for you.
For further information, you can contact ESA directly at 1-877-ESASAFE (3727233) or esafe.com.
Smoke alarms
You will need smoke alarms (sometimes known as smoke detectors) in your second unit that must meet the CAN/ULC S531 performance standard. A label on the alarm will indicate whether it meets this standard. Your smoke alarms must also have a flashing light when they are activated. Smoke alarms are widely available at hardware and home renovation stores.
Proper placement of smoke alarms is important. They must be located:
on every level of a house
outside sleeping areas (which, depending on the layout of a floor, can also count as the smoke alarm for that level)
in each bedroom in the second unit
in common areas of the house shared by occupants of both units, such as entrances and laundry rooms
Carbon monoxide alarms
In addition to smoke alarms, you may also have to install carbon monoxide alarms. They are required if your house has a furnace that uses natural gas, propane or other similar fuels. They are also required if your house has an attached garage. Carbon monoxide alarms can be either electrically powered or battery operated and must be located:
near bedrooms and sleeping areas in the second unit
in the furnace room, if the furnace room is a separate space from the residential units
If your property meets most of the criteria, but not all, minor variances can be taken up with the Committee of Adjustment. However, this process can take time and could have additional costs.
Another great resource for secondary suites can be found at Secondsuites.Info
---
You might also like these recent posts