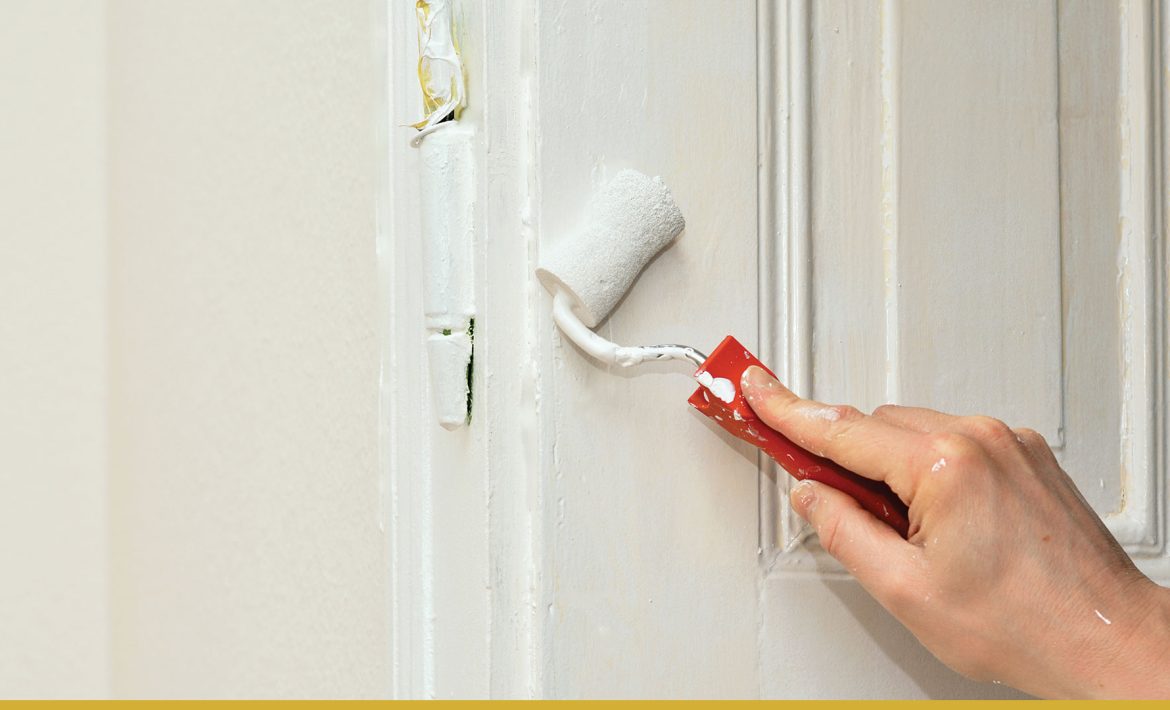 During the past two years of the pandemic, GTA's housing has substantially increased in value. Many sellers are looking to take advantage of the current seller's market and increase their profits as much as possible. If you are considering doing that, here are the best renovations to make before selling.
---
The simple things
There are some inexpensive things that you can do before listing your home for sale. DIY projects, if you have the time, can yield massive returns.
Paint
Painting your home with neutral colours is generally known as having the best ROI. Especially if you haven't painted in a while or if you have a creative colouring style in your home.
Fix the small things
Repair or replace broken or outdated hardware throughout your home. You can install new door handles, faucets, towel bars, and curtain rods – fixtures that are readily visible to homebuyers – rather inexpensively. New hardware in the bathroom, kitchen, and on windows and doors also improves the functionality and safety of these components.

Light fixtures
Sometimes it's the smallest changes that can have a big impact. Changing light fixtures is a fairly minor undertaking but it can create a great "mood" for the buyer. Changing light fixtures is a great and inexpensive way to spruce up your home.
Improve landscaping
If you own a house and you're selling outside of the snowy months (January to March generally) you should be aware of landscaping. First impressions can and do make a big difference with buyers. There's no need to go over the top but you can remove weeds, clean up the beds, shape overgrown shrubs etc.
Clean!!!
Deep cleaning is a very good way to create a great impression with buyers. Looking at it from an ROI perspective, it can really make a difference. If you are doing it yourself or paying someone a few hundred dollars to do it, it's worth it! I have referral partners if you're not sure who would do a great job!
De-clutter and de-personalize
It's less likely potential buyers can imagine themselves living there with all of your family photos hanging on the walls. Remove family photos, memorabilia collections, and personal keepsakes and put them in storage. De-clutter the entire property and show the buyers the optimal space.
Make sure that the agent you are working with is able to provide you with a staging consultation that will help you decide on colours for your paint. light fixtures etc. – Shameless plug alert – I offer a staging consult which gives you a room-by-room report that you can follow for FREE. I strongly believe in presenting your property in the best possible light.
---
Major Renos
Doing major renovations prior to listing your property has the biggest potential on ROI, and with that comes the biggest risk as well. The major risk factors are doing the wrong Renos (I can help with that, see below) and the timing of your sale. For example, right now in February 2022, it's an insane seller's market, and if you are doing major Renos you're most likely not selling until April at best. If the market continues at this pace you'll make a very healthy profit, however, if it cools off you may lose money.
Fix the big flaws
Do you have Kitec plumbing? Mould in the attic? Know and tube wiring? It's a good idea to fix these issues even if you intend on continuing to live at that property. However, if you are selling it'd be wise to take care of these types of issues as they are major turn-offs for buyers. To find out what you must disclose when selling your property – click on this link.
Kitchen
A new kitchen will usually add more value to your home than the cost of the renovation. A ballpark budget for an average home in the GTA is about $20,000 plus appliances. For smaller condos, it's usually less while larger luxury homes come with a much bigger price tag.
Bathrooms
Renovating bathrooms can add value much as a kitchen does. The average cost for an average-sized bathroom is around $10,000.
New floors
New floors add value while the time needed to do them is minimal compared to other major renovations. The average price for installation is $2 to $5 dollars per square foot. The material ranges from $2 to $10 per square foot depending on the material. There are other costs like removing the old flooring, redoing stairs if you have any, and adding or reinstalling trim.
These major renovations usually have a great ROI if all things are equal between the time you begin the renovations and the time that you list your property. The biggest risk at the moment is that the market turns by the time you finish your renovations. It's not a straightforward answer but with real estate it rarely is.
---
You may also like
---
Questions? Get in touch!
Don't like filling out forms? Feel free to call, text, or email me. My cell phone number is 647-830-5210 and my email is info@igorveric.com